...
Please say weak and pale.
This is subject to a grammatical error.

"I like my coffee; how I like my men!"
Fetishised by moustachioed hipsters?
I was going to buy Barry Admin a coffee but cant find the link to click on.

A pink coffee.
shat through the bowels of a palm civet
at least three a day
bitter and fruity
Harvested by blighted povvo lepers in the 6th world
causing me to uncontrollably diarrhea myself to unconsciousness
With milk and two sugars.
Made yesterday
In little metallic pods.
Pumped full of cream.
For £1.69 in Lidl. Though I might pay up to £1.99, but not a penny more than that.
I don't like coffee
seriously is nobody going to say "black and strong" it's going to have to be me isn't it

now I have to sit with my shame
Shaved and oiled.
Cheap, tasteless, not very hot, not too sweet, and from the back of a petrol station.
I'm just going to say covered in bees, but only because I genuinely do like that.
Inside me.
Out of Greggs
Coming out of my arse at around 10am
...slammed down my throat while I'm half asleep.
Strained through a series of sieves, leaving only liquid.
Passed through the digestive system of a cat.
in a cardboard mug with "EVAN" scrawled on it
half-finished, forgotten and mouldering on a bathroom shelf
spilling all over my keyboard in the middle of a vital Zoom meeting
coating my throat in a motorway service station
They're only the band Vanilla could have been:

https://www.youtube.com/watch?v=IEjV7a0WqUE&t=51s
I don't 'like' men, is there a coffee equivalent of ladyboys though?
Gritty and Turkish. With toast.

Prepared by Gareth Hunt shaking his hand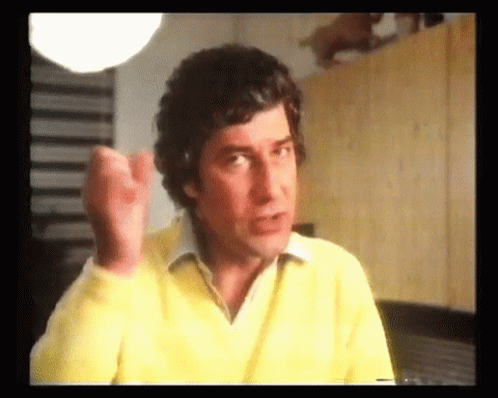 In a seemingly endless stream from Brazil.
Have my fill while wife is still asleep
Up the arse (https://en.wikipedia.org/wiki/Coffee_enema).
Given in exchange for money with barely concealed contempt
Quote from: Mr_Simnock on November 19, 2021, 11:01:20 AMI don't 'like' men, is there a coffee equivalent of ladyboys though?

Feel free
Life-threatening.
Swallowed in one gulp
Trafficked to the UK by uncaring multinationals
Burning the roof of my mouth
Something something grinder/grindr something
Thick and bitter
Shared with colleagues in the staff room while our students look on through the windows
In a bag in the fridge.
Ground up and then doused in scalding hot water by a minimum wage psychology student on 3 hours sleep
A full bean to cup experience.
- above average penis but nothing too showy
- knows his way around the kitchen, and the bedroom!
- solvent and independent but not afraid to let me baby him once in a while
- masculine but sometimes cries at cat adoption adverts
- good hygiene but not afraid to get dirty
- loves the MCU but thinks Zack Snyder is a hack
- will laugh when I make jokes about dead war veterans and children with eating disorders
"How do you like your eggs in the mornin'?"

"I like mine with a kiss from a man divorce."
Drunk
Bitter and full of whisky.
Short, bitter, cheap.
Quote from: Greg Torso on November 19, 2021, 01:04:42 PM...
- solvent
...

There's bad coffee, and then there's industrial chemicals.
Sat in front of me with no top on, cooling off ready to be swallowed.
Bought off the street, then passed around with my mum, dad and sisters, slurping down every little bit until we're all totally satiated and usually covered in a sticky mess. That we let the dog lick off.
Spilled all over the floor.
full of beans
Found in a bin outside Costa.
Hot and bitter.

Also black.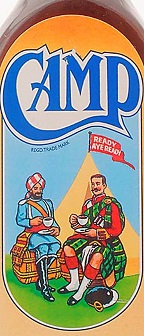 Left to stew, then thrown out the window.
Sustainable and brimming with nut milk.

I remember seeing a very silly short film in which a self-conscious looking bloke approaches a surly teenage barista, who reels off the various options (full fat milk, small hole in the lid to let out steam etc.) then yells out his order as "Short, bald, fat, white, with a small prick!" but I can't for the life of me think where I saw it.
Poured over ice cream with nuts on top. (http://"https://www.flavourandsavour.com/how-to-make-an-affogato-coffee-dessert/")
With an Italian name that people always get wrong.
In the morning. In the kitchen, on the couch, in bed, in the bath, but never on the loo. I have to draw the line somewhere.
Guaranteed to precipitate a bowel movement
Moved to HS Art
Responsibly sourced.

Massive knob.
Black with artificial sweetener?
Delusional and subservient.
Iced.
Taken from a developing nation in a burlap sack, for me to grind into powder with power tools in my home
• Prepared by a Gen Z'er with blue hair.
• Leaving a hot mess down the front of my trousers.
Being wanked off by Gareth Hunt
Full of cum
Italian and rich.
Has to be Colombian. I need about three every morning just to wake up.
Found in a back alley and leaving a sour taste
Flavouring cakes and chocolates.
Brazilian and full bodied.
Slathered in syrup and horrifying the purists.

Also no teeth breaking biscuits please.
Ends up in the compost bin when I'm finished.


Inside me within a couple of minutes of spooning so I can get on with my day
Unapologetically pretentious, claims to care about social causes, and leaves me feeling like an uncultured tryhard.
sprinkled with cinnamon ... it's just a lovely ingredient.
soft, strong and very very long
Perpetuating a fruitless addiction that's standing between me and home ownership, if the Tory-funded media are to be believed.
Accompanied by Anthony Head looking vaguely embarrassed.
Just once before noon, else my anus ruptures and I leave a trial of blood from my desk to the bathroom.